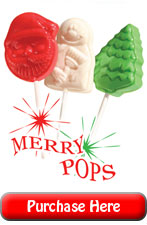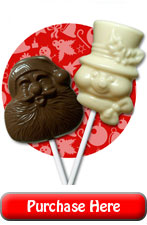 Christmas or Holiday Fundraisers may not be at the top of the list during this time of year as we enter the busy holiday season. Many schools are focusing on studying for midterms, churches are assembling their plays, and everyone else is getting things wrapped up before the Christmas break; pun intended.
With all of the Christmas activities going on, it creates an opportune moment to fundraise! Simply sell your Christmas Fundraising lollipops at the admission desk of your group's Christmas event, or pass them out for students to sell at school holiday events!
We know you don't have time to shop for holiday fundraising items along with all your other gifts, so we'll make it easy on you! Here are our two most popular holiday fundraising items for the season, act fast before they are all sold out!
Merry Pops – These are candy lollipops in the shape of Santa, Snowman, and a Christmas Tree. There are 640 lollipops in each case so make sure you order enough for the whole school or enough to satisfy the visitors to your fundraiser event! Click Here to Purchase Merry Pops.

Holiday Traditions – These chocolate lollipops are in the shape of Santa and Snowmen. There are 360 assorted white chocolate and chocolate lollipops in each case. Each chocolate lollipop is elegantly wrapped in cellophane with tie. Click Here to Purchase Holiday Traditions.
Not really interested in Christmas fundraising ideas but would still like to run a Winter fundraiser? No problem! We offer direct sale fundraising ideas as well as brochure fundraisers. Please give one of our Fundraising Specialists a call at (888) 203-7168 and we'll help you choose the best fundraiser for your group!
Top Products for Christmas Fundraising
Pencils made from recycled newspaper soaked in gourmet scents
Make $200.00 per case
40% profit
$1.00 sellers
500 holiday smencils per case

Santa, Snowman and Christmas Tree Shaped Lollipops
Make $160.00 per case
50% Profit
$0.50 sellers
640 assorted lollipops per case
Tags for Christmas Fundraising