No Upfront / Startup Cost

Free Packing Per Seller

Optional Prize Program

Free Kickoff Letters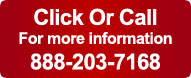 Extravaganza offers a wide selection of frozen food, kitchen items, snacks, desserts, and dry mixes. This is the perfect brochure for offering a wide variety of fundraising products by popular brands like Otis Spunkmeyer, Auntie Anne's, Cinnabon, OREO and more! 111 items in total.
Magazines can be stickered as "unavailable".

Click on any page to see a larger view.
Products Featured in Brochure